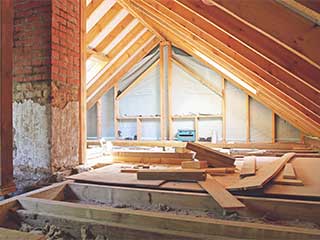 Reasons Your Insulation May Need Removing
If your home has had the same insulation in your attic since you got it years ago, it's likely that it's been slowly degrading over time. This can mean it's not doing its job properly, and your energy bill may be skyrocketing. On top of that, it can be a health risk as well. If it's starting to crumble, pieces of it can enter the air of your home to be breathed in, which is particularly worrisome for the elderly, children, or those with breathing disorders.
Have rodents or other invaders been in your attic? Even if it was a while ago, they easily may have left a mark on your insulation. Between the diseases that may have been spread, which can then get into your house, and the harm from their digging into it, it's a good idea to get it removed.
Water damage is also a major issue when it comes to your attic's insulation. Aside from it lessening the effectiveness of it, mold can also grow thanks to the water. This can also be a hazard for you and your family's health. Fire and smoke are also big contributors to needing to get it taken out.
Our Professionals Can Assist You!
If not done right, the process of removing your old insulation can cause even more of a threat to your family's health, as loose particles can be dispersed all over your home and into the air. That's why it's best to let experts like us handle it! We'll efficiently and safely remove the insulation, and capture any loose bits with suction before taking it out of your house to be disposed of. Our team uses the best tools available for the job, so you don't have to fret. After years of service to customers in the area, you can trust that you're getting the highest-quality work.
Call Us Now
With Attic Cleaning Oakland, you know you're getting the best insulation removal service in town.
What are you waiting for?