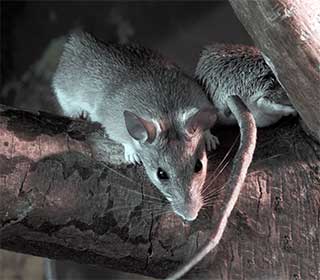 Rodent Proofing
Even homeowners with good hygiene standards can suffer the plight of rodent infestation.Once a few rats or mice decide to make your house their new home, it can be a nightmare to try and get rid of them. Furthermore, their "friends" are sure to quickly come calling.
How Bad Is It?
Apart from posing serious health risks, rodents can cause a lot of damage to your home. They can chew throughelectrical wiring and insulation, not to mention nibble on your belongings. After entering your home, these critters usually begin to search for sources of food, which means they can quickly begin to venture outinto your kitchen.
Can't I just Get Rid Of Them?
Maybe, although it's highly unlikely. These little guys are highly adept at hiding, and even if they appear to be gone, you'll more than likely hear them roaming around your attic shortly after you get back down from it. It is much easier to prevent rodents from navigating their way into your home than it is to get them out once they're settled.
Leave It To The Experts
Making your home completely rodent proof is a monumental task, and can be quite a headache for an inexperienced homeowner. Mice can squeeze through the smallest of spaces, and sealing up every crack and seam in your house can be very exhausting, not to mention time consuming.
Our rodent removal experts are highly experienced in all the tricks to use to get rid of every type of pesky pest that may be plaguing your home. We can provide you with immediate and effective solutions, and we have all the necessary safety gear and professional tools required to complete the work to perfrection.
If you suspect you might be having this type of problem, be sure to contact our Attic Cleaning Oakland team today.